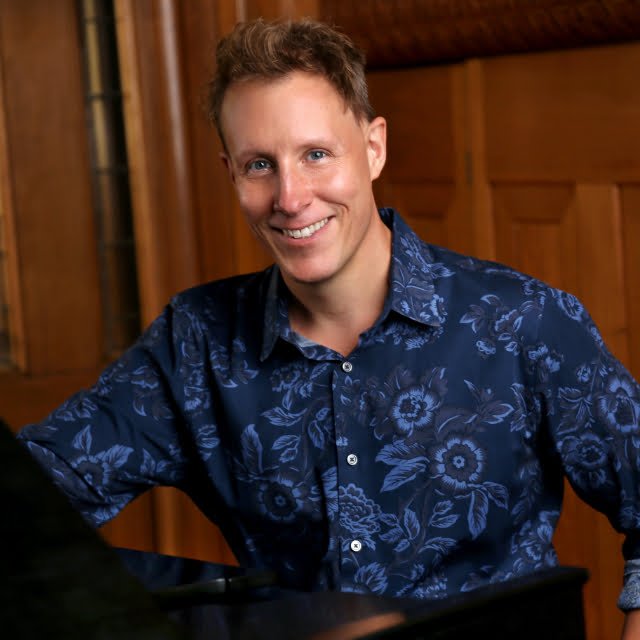 Tom Sellwood
Tom is the Principal of Sellwood Studio. His mission is to bring the highest quality coaching to Madison and the surrounding area. Tom's Broadway and West End experience puts him in a unique position to bring together the best techniques, coaches and contacts to ensure his students get the very best training.
Tom has had an extensive career singing and acting leading roles across the world, predominantly throughout the USA but has also appeared numerous times on the West End, Broadway, National Tours and throughout the UK.
He has played Raoul in 'Phantom of the Opera'. His Fyedka in 'Fiddler on the Roof' with Paul Sorvino as Tevye was noteable for a 4000 person standing ovation at the North Carolina Theatre for his opening solo in 'L'Chaim To Life'.
Tom brings a wealth of Broadway and Westend singing experience to the community of Madison, New Jersey.
Candi Boyd
Candi Boyd is an internationally known Broadway, TV, film and commercial
actress, choreographer and director from
NYC! She spent 10 years on Broadway in "Jersey Boys" and has performed it all around the world, in countries like Turkey & Mexico, playing every female role in the show! She's also performed at the Super Bowl, the NBA All-Star Game and the Tony Awards!

In addition to her time on stage, Miss Candi is a well known tv/film actress, recently being seen as Coach Desjardin in "Pretty Little Liars: Original Sin" and Attorney Sarah Flynn on "Law and Order", as well as roles on "Pose", "Quantico", "Awkwafina is Nora from Queens", and others.

She's also been in over 50 commercials! She can currently be spotted selling Cooked Perfect Meatballs, VC Furniture and Cars from Planet Honda!

Finally, Miss Candi loves voice overs! She is the voice at the Singapore Zoo, as well as voicing 2 characters on the animated show "Taffy" and overdubbing dozens of foreign films into English.

Miss Candi loves kids and loves teaching and is always amazed by the creativity and openness kiddos bring to her classes! She has been a teacher for 13 years and the kids at Sellwood are always the brightest and most enthusiastic! She can't wait for another great year!
John Ertman
John is a man of many talents. He graduated Northwestern University with a double major in Theatre and Legal studies. A Bachelor of Arts in Communications, Musical Theatre certificate and Creating the Musical Module. He has directorial experience including Resident Director of Candle House Collective Production in New York and Chicago. He has teaching experience including being a private teacher at Opus 118 in New York. We are delighted John is bringing his talents to Sellwood Studio.
Emily McNamara
Emily McNamara was recognized by Time Out New York as one of the "top ten local women every[one] should know—and be obsessed with." New York performing credits include: A Musical About Star Wars, NEWSical The Musical, The Awesome 80's Prom (also co-wrote), My Big Gay Italian Wedding, My First Time, The Karaoke Show, and Around The World In 80 Days.  Regional favorites: Gettin' The Band Back Together at George Street Playhouse (also co-wrote), Little Shop Of Horrors, Fiddler On The Roof, Dreamgirls, Godspell, Smokey Joe's Cafe, and Chicago. Emily performs regularly as a host, singer, and comic at venues all over NYC. She recently co-starred on the HBO drama Vinyl, produced by Martin Scorsese and Mick Jagger.  Other TV: Sex And The City and Billy On The Street.  Emily is the lead singer for 80's tribute band, White Wedding Band, 90's tribute band, Uncle Jesse, and The Broadway Project Band. Emily loves teaching performing arts to students of all ages and particularly has a blast at Sellwood Studios!
Paige Porter
Paige sings opera, jazz, and theater in the tri-state area, and runs a choir out of Morris County with her husband who is also a Westminster alumnus.
She has a Batchelor of Music degree from the prestigious Westminster Choir College, and a Masters of Music from Manhattan School of music.
She has extensive private teaching experience, with students of all ages.
Deborah Williams
Deborah has had an extensive career culminating with thirteen seasons with the world renowned Metropolitan Opera. She has sung in every major concert hall in New York. Her career with the New York City Opera spanned twenty-four years and included works that ranged from Broadway and Operetta to Wagner including many appearances on PBS's Live from Lincoln Center.
Deb has worked with such Broadway greats as Rebecca Luker, Susan Stroman, Paul Gemignani, Eric Stern, Scott Ellis, Karen Ziemba and Tony Roberts, among others. Her touring resume includes ten national and international tours of both musical comedies and operas.
As a keyboard artist,she was awarded the Paderewski Medal by the National Association of Teachers of Piano.
Deb has a Bachelor of Voice Performance degree from the Oberlin College Conservatory of Music and Master of Music Pedagogy from Westminster Choir College of Rider University. She is currently the Music Director at the Church of St. Rita on Staten Island.
Ashley Adler
Ashley is a Drama Desk nominated actress, award winning singer & voice actor. Her voice can be heard in over 75 TV and radio commercials, as well as videogames, animation, trailers, award shows, audiobooks, promos, dubbing foreign films, e-learning, and documentaries. She has voice-matched over 25 celebrities for films, videogames, toys, theme park rides and more. She works with Marvel, Disney & Pixar on a regular basis in a variety of mediums.
She can currently be heard as Eliza in Final Fantasy: War of the Visions, Thelos (the Sun God) in Atlas Fallen, and as the Narrator of Disney Dreamlight Valley.
Ashley music experience spans from being a professional opera singer to singing in rock bands.
She's performed Off-Broadway & regionally in musicals and operas at NYC Town Hall, NY City Center, Wolftrap Opera, Liederkranz Opera, the Hollywood Bowl, the Greek Theatre and has worked frequently with both iconic New York Gilbert & Sullivan Players and the revered Folksbiene- National Yiddish Theatre. She also toured the nation with an award-winning one person show about Anne Frank.
She has recorded, sung & performed with many bands, including The acclaimed Eagle Rock Gospel Singers, (who she recorded 3 albums with and had many of their songs placed in TV and film), the klezmer band Mostly Kosher, Tom Kenny (SpongeBob) & the Hi-Seas, Rah Rah Rabbit, Ali Angel, legendary drummer Bernard Purdie, The Ateliers, Bearded Band and many others.
She is a graduate of the Acting conservatory at SUNY Purchase and studied voice privately at Manhattan School of Music with legendary Metropolitan Opera star Ashley Putnam.
Ashley Adler knows the voice and knows how to help you find your power, and your authentic sound. She looks forward to working with you!!
Marianna Malaxos
Marianna has been a private piano instructor for over 20 years. She was the principal of Musically Yours Studio in Staten Island, N.Y. where she taught piano and managed a team of music teachers.
Marianna began her music studies at Attiko Conservatory in Athens, Greece. She continued her studies at Boston University, Brooklyn Conservatory of Music and at The Juilliard School in Manhattan. Known for her fun, patient, and engaging teaching style, she values the opportunity to nurture a learning environment that, first and foremost, spreads the love of music.
Samantha Lax
Soprano Samantha Lax has received praise for her "winning voice & scene-stealing charm." Making a career in opera, Samantha has been seen on stage with Indianapolis Opera, St. Petersburg Opera, OperaDelaware, Light Opera of New Jersey, Baltimore Concert Opera, and more. She is also a busy choral musician, singing with multiple New Jersey based ensembles as well as the Princeton/Philadelphia based recording ensemble, The Same Stream.
Samantha holds her Master of Music from New England Conservatory and her Bachelor of Music from Westminster Choir College. As a performer, Samantha specializes in contemporary British and American repertoire but has a soft spot for musical theatre. She, along with her family raises puppies for the Seeing Eye and is always happy to see dog photos.
Bridget Hogan
Praised for her "riveting story telling" and "shimmering sound, soprano Bridget Hogan has brought her unique ability to communicate and innovative style to audiences  through opera, pops and private recitals throughout Canada and the United States. 
Ms. Hogan has been a featured soloist with several companies including the New York City Ballet, Windsor Symphony Orchestra, Elmer Iseler Singers, Toronto Sinfonia, Summit Music Festival, Ocean Grove Festival and Opera New Jersey. She has appeared in recitals across Canada and the United States including The Musicians of New York, Resonanz Opera Festival,  Guelph University, and the University of Western Ontario.