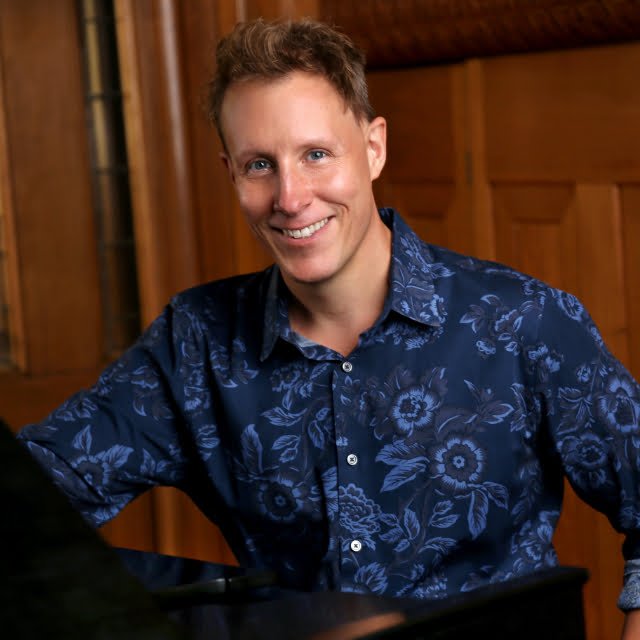 Tom Sellwood
Tom is the Principal of Sellwood Studio. His mission is to bring the highest quality coaching to Madison and the surrounding area. Tom's Broadway and West End experience puts him in a unique position to bring together the best techniques, coaches and contacts to ensure his students get the very best training.
Tom has had an extensive career singing and acting leading roles across the world, predominantly throughout the USA but has also appeared numerous times on the West End, Broadway, National Tours and throughout the UK.
He has played Raoul in 'Phantom of the Opera'. His Fyedka in 'Fiddler on the Roof' with Paul Sorvino as Tevye was noteable for a 4000 person standing ovation at the North Carolina Theatre for his opening solo in 'L'Chaim To Life'.
Tom brings a wealth of Broadway and Westend singing experience to the community of Madison, New Jersey.
Chelsea Friedlander
Chelsea Friedlander has an exciting and extensive career of leading roles in both opera and light opera. She has been seen on stage with Ohio Light Opera, Nashville Opera, Opera On The James, Light Opera Of New Jersey, and more. Ms. Friedlander's other career highlights have included performances with New York Gilbert and Sullivan Players, Opera in the Ozarks, Saratoga Opera, Light Opera of New York, and Martina Arroyo's Prelude to Performance.
A New Jersey native, Ms. Friedlander holds a M.M. from Manhattan School of Music and B.M. from the Cleveland Institute of Music in Vocal Performance. Ms. Friedlander specializes in navigating healthy vocal technique with young children and song interpretation.
Paige Porter
Paige sings opera, jazz, and theater in the tri-state area, and runs a choir out of Morris County with her husband who is also a Westminster alumnus.
She has a Batchelor of Music degree from the prestigious Westminster Choir College, and a Masters of Music from Manhattan School of music.
She has extensive private teaching experience, with students of all ages.
Jackie Radcliff
Jaquelynne Radcliff has been a performing arts instructor for over a decade.
She is also a theatre director and choreographer.
She recently won two awards from the Montclair State Theatre Night Awards for "Best Choreography in a Musical" for her work in Hello, Dolly! at Madison High School, and won the Jo Anne Fox Award for theatre education.
She was classically trained in ballet, tap, jazz, pointe, lyrical, modern, hip hop, and a member of the studio dance company.
Paige Faure
Paige Faure is a true triple threat performer, having performed on and off Broadway and on national tours over the last 15 years.
She made her Broadway debut in "How To Succeed In Business..." starring Daniel Radcliffe, starred as Cinderella in "Rodgers and Hammerstein's Cinderella" on Broadway and the tour, as well as "Bullets Over Broadway" and "Miss Saigon".
She has also helped shape and create some of your favorite new musicals in dozens of workshops, labs and readings.
Paige's goal is always how to thread together movement with music and intention seamlessly, and teaching performers of all ages how to express and engage an audience thru musical theater storytelling. She is also a certified Yoga teacher with a developing wellness program for theater students called "Namaste OnStage".
Kirsten Brown
Soprano Kirsten Brown is an experienced and exciting singer with a true passion for teaching.
She holds a baccalaureate degree in voice and an MBA from Stetson University, an MM in Vocal Pedagogy and Performance from Westminster Choir College, and a Doctorate of Education in the College Teaching of Music from Teachers College, Columbia University.
As a performer, Dr. Brown focuses on new or underrepresented works and composers, and has sung multiple world premieres of works by composer Sydney Hodkinson. As a teacher, Dr. Brown has nearly 10 years of experience working with singers of all different levels and backgrounds, and within multiple genres. She prides herself on effectively blending traditional vocal pedagogy, voice science, and creative and inclusive educational philosophies. Dr. Brown is also an amateur baker, caffeine enthusiast, and a loving cat-parent to two exceptionally cute fur children. 
Candi Boyd
Candi is a performer who has always had an interest and instinct for the work happening behind the table, and she's been doing it for years, without the official Director/Choreographer" title.
As the Universal Swing for Jersey Boys for almost a decade, She has a granular understanding of the minute differences between all seven companies, but also a general and deep understanding of the world of the show. Also, as a Dance Captain, she has had the great responsibility of putting principals and ensemble members into the show many times, and holding their hand through that process, in leu of a director. 
She is also a career-long teacher and choreographer. Starting with theater summer camps in college, to dozens of master classes on scene study, acting a song, and audition technique over the last 10 years. Currently she teaches highly competitive dance in solo and group settings where her choreography skills are put to the test constantly.
Alex Kruskauskas
Alex is a jazz guitarist, bassist, and arranger based out of northern New Jersey.
They have a Bachelor's of Jazz Studies from Montclair State University.
Alex has been teaching privately for the last seven years with guitar, piano, and both classical and contemporary music theories.
They continue to gig in the northern and central New Jersey areas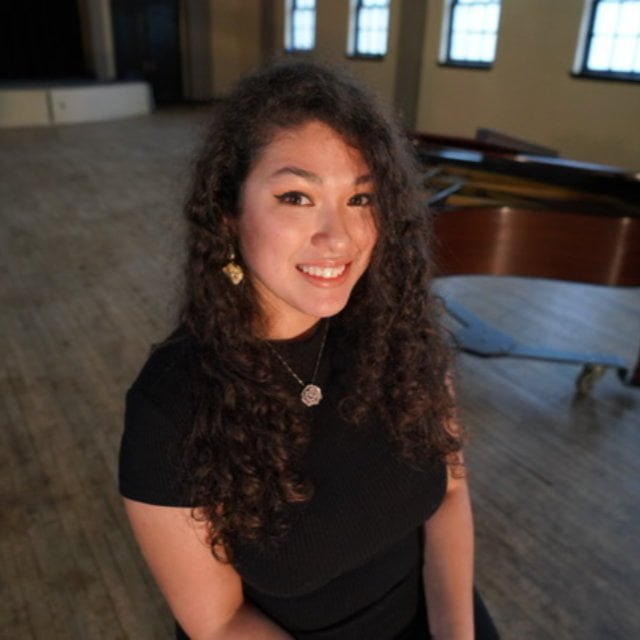 Kimberlee Korzelius
Kimberlee has been a private music instructor for 5 years.
She is a 2019 Montclair alum that earned a bachelor degree in music with a concentration in education in school and community settings.
While she's not teaching, she is the assistant director for the community choir Clarum Sonum and loves to sing while accompanying herself on the piano or guitar.
She is dedicated to helping students reach their musical goals while having as much fun as possible.  
Brenda Belohoubek
Brenda Belohoubek is a multi-faceted artist whose vocals have been heard in concerts, nightclubs, festivals, and various productions and theatres internationally. Her glistening coloratura and warm, lyrical voice have earned her a variety of roles and performances. She can be found frequently singing with various musical groups and houses of worship in the Greater New York area.
In addition to performing, Brenda has been teaching music, ESL, life skills, and executive functioning at various studios and schools since 2006. Her music concentrations are in voice, flute, piano, audition, and performance preparation. In lessons, Brenda uniquely blends emotional awareness and pedagogy to help her students achieve maximum musical artistic awareness and healthy production for an engaging, fun, and exhilarating experience. Her teaching philosophy is to meet her students where they are and guide them to achieve their goals.
Samantha Lax
Soprano Samantha Lax has received praise for her "winning voice & scene-stealing charm." Making a career in opera, Samantha has been seen on stage with Indianapolis Opera, St. Petersburg Opera, OperaDelaware, Light Opera of New Jersey, Baltimore Concert Opera, and more. She is also a busy choral musician, singing with multiple New Jersey based ensembles as well as the Princeton/Philadelphia based recording ensemble, The Same Stream.
Samantha holds her Master of Music from New England Conservatory and her Bachelor of Music from Westminster Choir College. As a performer, Samantha specializes in contemporary British and American repertoire but has a soft spot for musical theatre. She, along with her family raises puppies for the Seeing Eye and is always happy to see dog photos.